Smith Optics Goggles

Break it down with Smith Goggles
Smith Goggles offer you performance, protection, are designed for style and built for speed. With Smith you can't go wrong, their products are team tested and rider remixed to guarantee the highest standard and consistently innovative products. Smith Ski Goggles are robust to withstand even the harshest conditions, eye-catching for style on the slopes, and equipped with the best technical features available.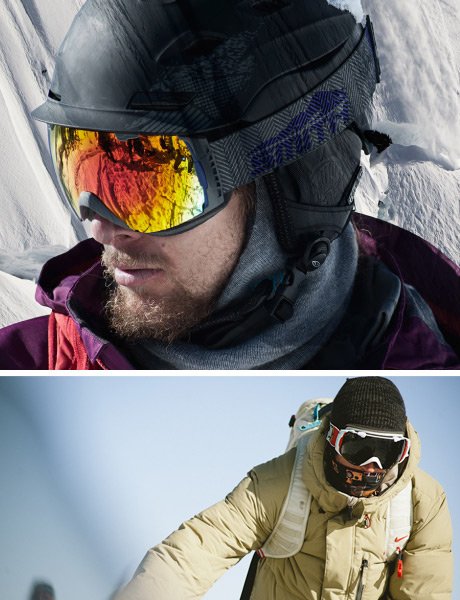 Smith Goggles - Protection with a purpose
You know Smith goggles are about protection. Honestly it's an obsession. So it comes as no surprise that Smith has extended their love for protection to you by offering the most comprehensive lifetime warranty plan for any ski goggle on the market. Born out of love for charging harder and pushing further, Smith call it protection with a purpose. Smith thrives in a world where the only constant is change, but you can now count on another constant, the Smith Lifetime Warranty.

Smith Goggles Provide Fog Free Vision
The most common goggle problem is fogging, humidity inside the goggle doesn't help - the more humid the air, the more potential for fog. Smith goggles are manufactured with the best anti-fog features to help prevent lens fogging.
Smith Goggle Ventilation
Smith goggles feature sophisticated goggle ventilation to ease airflow through the goggle and help ease fogging. Smith goggles offer breathable foam membranes and anti-fog coatings to improve performance.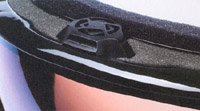 Smith Turbo Fan
A number of Smith Goggles offer patented Turbo Fan technology. These goggles are manufactured with a battery operated, micro-electric fan that runs all day to maintain airflow and exhaust moisture. The Turbo Fan has two settings, for use in varying conditions, and on the low setting can run constantly for up to 50 hours on one AAA battery.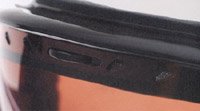 Smith Regulator
Smith Spherical and Regular Ski Goggle Series are manufactured with Regulator adjustable lens ventilation to control airflow through the goggle. Keep open while in line or on the lift to increase the circulation of dry, fresh air. Close it before descending to prevent tearing.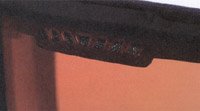 Smtih Airflow
Active lens ventilation in the Airflow and Junior series. Provides additional ventilation to keep the inner lens warm and dry.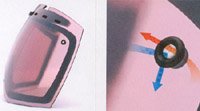 Smith Vaporator Lens Technology with Porex Filter
Smith Vaporator Lens Technology eases between-the-lens fogging. Goggle lenses are bonded together with a silicone bead to elimination lens delamination. In addition, a micro porous filter called Porex completes the system by allowing molecules to pass through the filter and repelling water. The Porex filter allows the lens to adjust to varying altitudes and conditions and prevents moisture from entering the lens chamber.
Thermal Lens
Smith lenses are manufactured from to single lenses, bonded together. This process creates a sealed 'dead air' space that creates a thermal barrier and keeps the inner lens warm and dry whilst keeping the cold out.
Smith Fog-X Lens Treatment
Smith's Fog-X Lens Treatment is burned into the lens, so it cannot be wiped away. The treatment is integral to the lens and eases lens fogging.
Smith Goggles - The Do's and Don'ts
Some simple steps to ensure a comfortable, fog-free time on the slopes.
MAKE SURE YOUR SMITH GOGGLES FORM A TIGHT SEAL ON YOUR FACE
Try on different goggles to make sure you get the best fit for your face. This will not only be more comfortable, but will perform better by sealing out the elements.
TRY SMITH GOGGLES ON AS IF YOU WERE ON THE HILL
When trying on new goggles, make sure you have your helmet/hat with you. This will show if your goggles will fit properly with what you wear.
WEARING GOGGLES ON YOUR FOREHEAD WILL CAUSE THEM TO FOG
30% of your body's heat leaves through the top of your head. By wearing your goggles on your forehead, you are trapping this moisture causing the goggles to fog.
WIPING Smith GOGGLES WITH EXCESS SNOW IN THEM WILL INCREASE FOGGING
If your Smith goggle becomes full of snow, knock out the majority of it and use a soft cloth to mop away moisture. Leave to dry naturally, do not wipe inside your lens as this will cause more fogging.