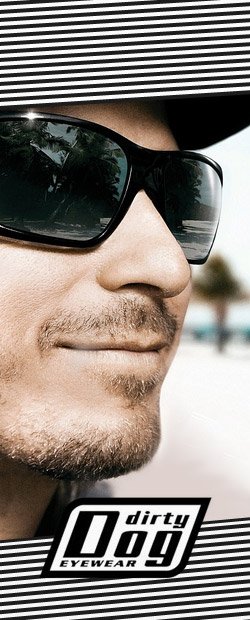 Dirty Dog
Dirty Dog sunglasses and ski goggles are relatively new to the sports world. First produced in Australia in 1980 it is only in the past few years that they are really starting to make a name for themselves in the UK.
Dirty Dog understand what is needed from a pair of sports sunglasses, not only that they need to be sturdy but they must appeal to the fashion conscious too. This they have definitely mastered. View Dirty Dog polarised sunglasses collections.
More information on Dirty Dog sunglasses, goggles and lenses...