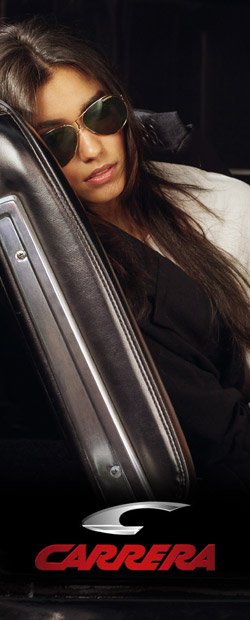 Carrera
Wilhelm Anger founded Carrera in 1956, the name taken from the legendary 'Carrera Panamericana' auto race that took place across Mexico in that decade. Later they changed the name to Optyl International and concentrated on making motorcycle goggles, also ski masks.
Ten years later, changing the name to Carrera International, they went from strength to strength with interchangeable lenses, a unique range of sports sunglasses and prescription frames. One of the bolder brands, we wait with baited breath for their next technological advancement!
More information about Carrera sunglasses...