Bloc Eyewear
Bloc eyewear offer the very best in performance with cutting edge design. The Bloc sunglasses range offers great value for money and provides sun protection for both sports and leisure.

The Bloc eyewear sports range is specifically engineered for high-adrenaline, high-altitude, high-speed activities for the discerning sportsman and woman. Bloc sunglasses are tough, comfortable and superbly finished, giving active participants the best possible protection. Bloc sunglasses sports range can be worn equally stylishly at home, on a leisurely day at the beech or by the pool. Fashion is playing a greater part in the design of Bloc sunglasses, so the lifestyle influences on the Bloc collection offer a greater choice for the wearer.
Bloc sunglasses are manufactured from high performance materials. Bloc's eyewear is tough, flexible and lightweight to ensure a secure fit that helps protect you from the elements. Touches such as sports hinges and non-slip rubber nose pads add durability and comfort creating a safe and reliable haven for your eyes.
BLOC SUNGLASSES - INTERCHANGEABLE LENS SYSTEMS
These Bloc sunglasses frames are durable and lightweight, with fully interchangeable lenses for optimum performance in all light conditions. Designed for sports such as cycling, skiing, tennis and golf where greater protection and flexibility of use is essential.
Bloc Shifter sunglasses 4 lens set
A more contemporary two piece lens design comprising two individual frame types, the Shifter classic and the latest addition Shifter XR. Each is supplied with four interchangeable sets of lenses suitable for sport, but not out of place for everyday use. Neatly presented in a sleek, zipped, protective storage case. View the Bloc Shifter sunglasses model.
Bloc Stealth sunglasses
Supplied singly or as a three piece lens set. This streamlined one-piece lens is light to wear and protects from wind and airborne objects. The lenses are interchangeable and sets are supplied with clear, citrus and VE5 (vermilion). The HDL lens is also available. All lenses offer 100% UV protection.
View the Bloc Stealth sunglasses.
BLOC JUNIOR SUNGLASSES
Bloc junior sunglasses represent and important piece of kit at home or on your travels. For young eyes protection from the sun is paramount. The Bloc Junior range features the same technology put into the adult frames just on a smaller scale. The Bloc Junior collection has some great colours, graphic detailing and mirrored lenses. View the Bloc Junior sunglasses range.
BLOC BRAND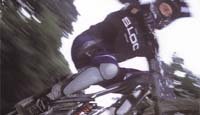 The conception of Bloc sunglasses in 1988 fuelled a revolution in sports and fashion eyewear. Over the years Bloc has expelled the notion; perfection is only achieved with excessive price. With more than thirty years of experience in design and manufacturing, all creations are designed in-house, working closely with our factories and nurturing the birth of new styles. Carefully selected partners who present Bloc sunglasses to the world, protect the integrity of the Bloc brand.
The desire for perfection continues to grow, extending the boundaries of materials and protection further. In an ever increasingly competitive world the dream of offering the very best in now reality.