Bloc Shifter Sunglasses Interchangeable Lens Changing Instructions
The Bloc Shifter is a new addition to the Bloc range and has already proved to be a popular interchangeable sports sunglass from the Bloc sunglasses collection.
Please see below for instructions as to how to change the lenses of the Bloc Shifter sunglasses. The Bloc Shifter sunglasses lens changing instructions includes lens removal and the fitting of the lenses.
Bloc Shifter Lens Removal
Grip the Bloc Shifter frame in the middle securly with one hand. Firmly pull the lens down from the top centre of the Shifter frame and remove.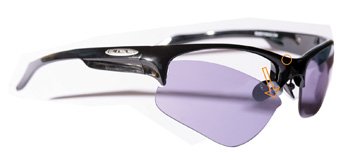 Bloc Shifter Lens Fitting
Insert the lens into the Bloc Shifter frame as shown.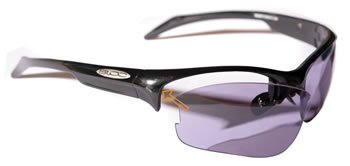 Then push the lens into the groove at the top of the Bloc Shifter frame. You will hear it click into place.