Von Zipper Technical Information

Get the technical low-down on Von Zipper sunglasses. Learn more about how Von Zipper put their frames together and information about lenses including the materials used and properties of their tints.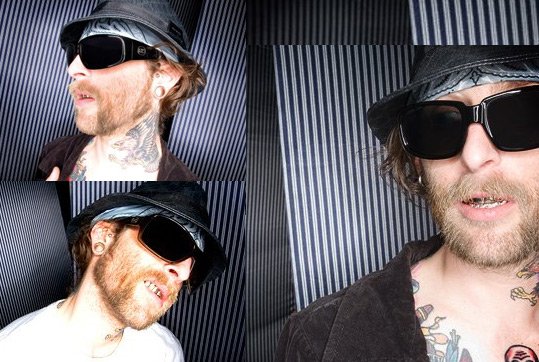 Von Zipper Lenses
Von Zipper Lens Tints:

Von Zipper offers two different lens tints that work equally well when cutting out harmful UV rays and glare, and reducing eye fatigue.
Von Zipper Grey Lenses
The Von Zipper Grey lens tint is a popular choice and specifically engineered to protect against bright sunlight.
Von Zipper Bronze Lenses
The Von Zipper Bronze lens tint offers sumptuous visual acuity for bright light conditions. These lenses are engineered to add depth and detail to everything you see. Von Zipper's bronze lenses are an appetizing choice for sharpness and clarity.
All Von Zipper lenses offer 100% UVA and UVB protection.
Von Zipper Lens Curvature
To achieve the variety of Von Zipper's looks, Von Zipper utilises 4 different types of curves, rated by number depending on the amount of curvature in the lens. The higher the number, the higher the curve, so Base 6 styles give a 'flatter' look, while 8-9 curves hug closer to the face.
Von Zipper Lens Materials:
Polycarbonate
Von Zipper polycarbonate lenses are distortion free, optically correct and maximum scratch and shatter resistant. These lenses offer UV400 protection and are available in grey, bronze, fashion gradients and chrome coatings.

CR-39
Von Zipper CR-39 lenses provide UV400 protection and superior scratch and impact resistance.

Visual Phenomena Polarised
Von Zipper use the most progressive polarised technology available to protect your eyes from the dangers of UV rays and glare distortion. Von Zipper polarised lenses feature a thin, glare-blocking polarisation filter that only allows light waves to enter the lens at certain key angles, giving you the crucial optical clarity you need with none of the distorting glare. Combine this with Von Zipper's unparalleled lenses, featuring superior distortion elimination and premium UV protection. Von Zipper lenses offer more vivid colours and the ultimate in visual acuity.
Von Zipper sunglasses offer two different types of polarised lenses, Glass and Polycarbonate.
Glass Polarised
Von Zipper Glass Polarised lenses are culmination of their relationship with Barberini S.R.L, the most advanced developer of polarised technology. These lenses combine the optical superiority of glass with the skill and technical artistry it takes to block 99.9% of glare while maintaining true colours and ultra-sharp details.
First, two layers of glass are sandwiched together around an ultra-thin polarised filter and a scratch-resistant hard coating, to protect the lens exterior, is added. Then two layers of anti-reflective coating are applied to the interior surface to protect eyes from glare and fatigue. In other words, Von Zipper Glass Polarised lenses offer six layers of the highest level of optical technology to allow you to see the world exactly as it is.
Polycarbonate Polarised
Von Zipper Polycarbonate Polarised lenses are the optically correct choice of all outdoor activities. These lenses are lightweight and ultra-impact resistant. These polycarbonate lenses are sleek and sporty three-layer sandwich lens that include a polarised filter, with all the best visual phenomenon optical properties you would expect from Von Zipper. Von Zipper Polycarbonate lenses deliver exceptional glare reduction and clarity at good prices.
Von Zipper Frame Technology
Nylon Grilamid
Von Zipper Nylon Grilamid frames are borne from tempered steel molds. Grilamid Nylon is flexible in all temperatures, shatter resistant and has a high memory to ensure the frame retains its shape and fit.

Hand Tooled Acetate
Von Zipper Acetate sunglass frames are manufactured, by hand, using a laminated acetate sheet that is milled, shaped and formed to perfection. The acetate allows Von Zipper to create unique, colour rich combinations that are not possible with other materials. Acetate frames have optical quality, hand set, hinges and logos as well as wire injected temple cores.

Metal Alloy
Each signature Von Zipper sunglass frame features quality nickel silver metal alloy construction for strength, durability and a lightweight fit. Each frame is hand soldered and fitted with stainless steel, multi-barrel hinges, silicone nose pads and adjustable temples for a custom fit.

Nickle Silver Hinge
Von Zipper sunglass frames are manufactured with quality, triple barrel nickel silver hinges that offer strength and durability to last a lifetime.