Von Zipper Goggle Lenses

Von Zipper Goggle lenses provide 100% UV protection.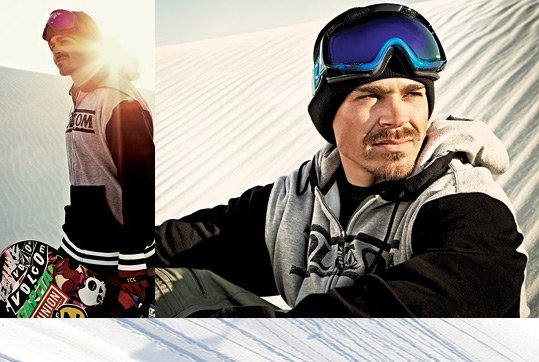 They also incorporate a hydrophobic coating, to repel water and snow, which in turn eliminates fog-ups. Von Zipper goggles offer dual lens construction, which are available in a variety of lens tints for all conditions. Von Zipper Goggle lenses also include a hard coating, to prevent scratching, and a chrome coating, to give additional Infrared absorption and increase contrast.
Von Zipper Goggle Lens Categories:
| | | |
| --- | --- | --- |
| | Cat. 0 | Transparent for extremely low light conditions and night use. |
| | Cat. 1 | Lightly tinted for lower light conditions and night use. |
| | Cat. 2 | Lightly tinted for low to medium light conditions. |
| | Cat. 3 | Darkly tinted for medium to bright light conditions. |
| | Cat. 4 | Heavily tinted for bright light conditions. Not recommended for driving. |
Spherical Lens Construction:
Visual Phenomena Polarised Lens is available in Von Zipper Feenom and Von Zipper Chakra Ski Goggles
Forward Form and Lens Venting enhances airflow through the goggle to ease moisture build-up, fogging and misting
Von Zipper Spherical lenses are coated with an anti-fog technology for optically correct, distortion-free horizontal and peripheral vision
Flexible, durable and comfortable 100% Thermo Polyurethane frame
Molded Rubber Patch Von Zipper logo, the logo stands out
Articulated Helmet Hinge for a perfect fit with, or without, a helmet
Triple-Density, Fleece Lined Face Foam for comfort and to seal out the elements
Cylindrical Lens Construction:
Integrated Forward Lens Venting system
Thermo-Polyurethane Frame
Von Zipper Cylindrical lenses are coated with an anti-fog technology for optically correct, distortion free vision
Strap Adjuster for a personalised and comfortable fit
Jackarded Von Zipper Strap for comfort
Articulated Helmet Hinge
Triple-Density, Fleece Lined Face Foam
Spherical Lens Options
Bronze Polarised
Suitable for bright light conditions.
Cat. 4
VLT: 7%
Locust Chrome
Suitable for medium to bright light.
Cat. 3
VLT: 8%
Gold Chrome
Suitable for medium to bright light.
Cat. 3
VLT: 13%
Bronze
Suitable for medium to bright light.
Cat. 3
VLT: 17%
Bronze Chrome
Suitable for medium to bright light.
Cat. 3
VLT: 18%
Fire Chrome
Suitable for medium to bright light.
Cat. 3
VLT: 18%
Smoke Green Chrome
Suitable for medium to bright light.
Cat. 3
VLT: 14.5%
Smoke Grey Chrome
Suitable for low to medium light.
Cat. 2
VLT: 22%
Rose
Suitable for low to medium light.
Cat. 2
VLT: 30%
Smoke Pink Chrome
Suitable for overcast to low light.
Cat. 1
VLT: 50%
Smoke Blue Chrome
Suitable for overcast to low light.
Cat. 1
VLT: 55%
Clear Chrome Orange
Suitable for overcast to low light.
Cat. 1
VLT: 71%
Nightstalker Blue
Suitable for low light to night conditions.
Cat. 1
VLT: 48%
Yellow
Suitable for low light to night conditions.
Cat. 1
VLT: 67%
Clear
Suitable for low light to night conditions.
Cat. 1
VLT: 82%

Cylindrical Lens Options
Bronze Chrome
Suitable for medium to bright light.
Cat. 3
VLT: 11%
Gold Chrome
Suitable for medium to bright light.
Cat.3
VLT: 15%
Smoke Grey Chrome
Suitable for medium to bright light.
Cat. 3
VLT: 17%
Smoke Green Chrome
Suitable for medium to bright light.
Cat. 3
VLT: 15%
Fire Chrome
Suitable for low to medium light.
Cat. 2
VLT: 25%
Bronze
Suitable for low to medium light.
Cat.2
VLT: 26%
Smoke Blue Chrome
Suitable for low to medium light.
Cat. 2
VLT: 31%
Smoke Pink Chrome
Suitable for low to medium light.
Cat. 2
VLT: 38%
Rose
Suitable for low to medium light.
Cat. 2
VLT: 30%
Clear Chrome Orange
Suitable for overcast to low light.
Cat. 1
VLT: 71%
Nightstalker Blue
Suitable for low light to night conditions.
Cat. 1
VLT: 58%
Yellow
Suitable for low light to night conditions.
Cat. 1
VLT: 67%
Clear
Suitable for low light to night conditions.
Cat. 0
VLT: 83%