Serengeti Sunglass Frame Technologies

The world's finest driving sunglass deserves nothing less than the world's finest frame. Serengeti frames utilize premium materials, including titanium, stainless steel, injected nylon and acetate, ensuring durability and a sophisticated aesthetic, while advanced engineering and superb hand craftsmanship guarantee lasting comfort and a superior fit.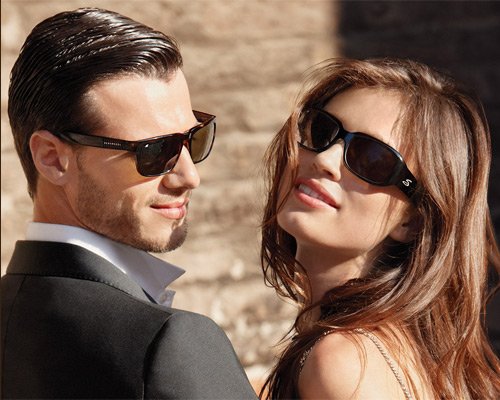 SERENGETI TRIVEX FRAMES

A lightweight material that's loaded with technology, taking the Genus collection where no sunglass has gone before.

HIGHLY ADAPTABLE - Trivex is nitrogen-infused so it can bend, twist and comfortably conform to your head without degradation, while also accommodating a wide range of colours and style.
INCREDIBLY LIGHTWEIGHT & STRONG - At half the weight of other sunglasses. Trivex perfectly combines the performance demands of adventurous travelers with true all-day comfort.
CHEMICALLY ETCHED - Employing the same process as the aerospace industry, Trivex frames are chemically etched - resulting in an incredibly detailed and refined finish that cannot be matched by traditional machine milling.

SERENGETI NYLON FRAMES

Using only the highest quality injected nylon for superior durability, these fashionable frames have the added benefit of being exceptionally light, chemically resistant, extremely flexible and comfortable.

SERENGETI ACETATE FRAMES

All natural and produced from cotton, Cellulose Acetate is not only lightweight, but it can be made into beautiful patterns and brilliant hues. Pliable when heated, it is ideal for custom fitting.

SERENGETI TITANIUM FRAMES

Lightweight, extremely strong and corrosion resistant, titanium is used in everything from sports equipment to space capsules. Beta titanium, a combination of vanadium and aluminium, is lightweight, strong and highly flexible, ideal for use in temples as it expands the fit range of the sunglass. Memory titanium is combination alloy that is flexible and lightweight, with the ability to return to its original shape when bent or twisted.

SERENGETI TITANIUM / ACETATE FRAMES

Titanium frames are 25% lighter than traditional alloys with unmatched durability. The technical benefits of titanium and rich sophisticated aesthetic of acetate make for a frame collection that is truly distinguished.

SERENGETI INFINIFLEX FRAMES

Made from corrosion-resistant and hypoallergenic titanium alloy, the frames are 25% lighter than standard alloy. So you're assured of not only a durable pair of glasses, but also a comfortable, secure and customized fit.

SERENGETI WIRE-FLEX FRAMES

Designed to bend to the contours of your face, the Serengeti Wire-Flex frames feature a highly flexible and strong blend of nickel, silver and stainless steel. The result is a fit that feels truly customised. Some Serengeti Wire-Flex frames are available with leather-like Tannery finishes.

SERENGETI S-FLEX FRAMES

The revolutionary Serengeti S-Flex design employs a mix of monel and beta titanium metals for a supremely durable, lightweight frame. It is also engineered with the "S"-shaped temple design, providing a snug fit and unparalleled comfort. Some Serengeti S-Flex frame are available with leather-like Tannery finishes.

SERENGETI HINGES

Premium, durable spring hinges allow temples to gently hug any face shape for a comfortable and customized fit.

INTERNAL SPRING HINGE - World-class craftsmanship and careful attention to detail define Serengeti's spring hinge mechanism, carefully concealed inside the temple to create a broader fit range and a flawless aesthetic.
MONO BLOCK SPRING HINGE - These spring hinges are crafted from a single component with no soldering of parts, allowing for superior durability.

SERENGETI ADJUSTABLE, OPTICAL NOSE PADS AND TEMPLE TIPS

Nose pads can be adjusted to fit every nose bridge comfortably, and adjustable temple tips allow for a snug fit behind the hears to keep the frames perfectly in place.

MEGOL - Hydrophilic properties allow Megol nose pads and temple tips to absorb moisture, keeping frames securely in place.
SILICONE - Adjustable and hypallergenic nose pads create a superior and comfortable fit.
ACETATE TEMPLE TIPS - Acetate is pliable when warmed, allowing for a more customized fit.
Only Serengeti sunglasses has a patented 'smart' lens technology, Spectral Control, giving each lens the unique ability to sense and adjust to whatever comes your way.