Serengeti Prescription Sunglasses

Serengeti prescription sunglasses provide comfort, excellent optical quality, outstanding visual acuity, and maximum protection, making them ideal for driving and for daily use.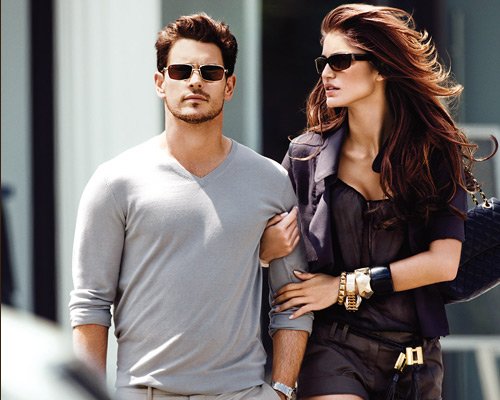 Serengeti Mineral Glass Prescription Lenses
The technical performance of Serengeti prescription sunglasses are unquestioned:
Photochromic lenses that darken and lighten depending on the intensity of light;
Spectral Control technology to selectively filter certain colours from the visible light spectrum, leaving crisper colours and clearer images. Serengeti lenses filter out 95% of the blue light that interferes with vision and causes eyestrain and fatigue.
Serengeti mineral glass lens prescription programme
The following special features for mineral glass prescription lenses supplement all the technical features of Serengeti sunglasses:
Exceptional optical quality
Base 6 and 8 corrective technology, accommodating a wide range of prescriptions
Serengeti prescription sunglasses are also available with polarised, anti-glare lenses.
Mineral glass Serengeti prescription lenses available:
Serengeti 555nm Prescription Lenses
Ideal for bright light conditions - Cat. 3

Ideal for bright light conditions, the 555nm lens maximises greens and yellows for greater contrast and clarity. And with a silver flash coating, glare has virtually no way in, from any direction, further reducing eye strain.
15% transmittance lightened lens
9% transmittance darkened lens

---

Serengeti 555nm Polarised Prescription Lenses
Ideal for bright light conditions - Cat. 3

This lens maximises greens and yellows for high contrast and clarity, and combats glare with premium polarising technology. Ideal for all bright light conditions.
15% transmittance lightened lens
8% transmittance darkened lens

---

Serengeti Drivers Prescription Lenses
Ideal for driving - Cat. 2-3

The Drivers brown-coloured lens is ideal for driving, as it adjusts to the changing light conditions that are inevitably encountered on the road.
24% transmittance lightened lens
9% transmittance darkened lens

---

Serengeti Drivers Polarised Prescription Lenses
Ideal for driving - Cat. 2-3

With its versatile brown lens, the Serengeti Drivers Polarised prescription lens performs under cloudy and harsh light conditions. Plus, you get the added protection of the Serengeti polarising technology.
15% transmittance lightened lens
8% transmittance darkened lens

---

Serengeti Drivers Gradient Prescription Lenses
Ideal for pilots - Cat. 2-3

The choice of pilots, or anyone who requires eye protection in addition to a crystal-clear view, the Serengeti Prescription Drivers Gradient lens provides exceptional clarity and confidence in all conditions.
24% transmittance lightened lens
9% transmittance darkened lens

---

Serengeti Sedona Prescription Lenses
Ideal for skiing, golf and marine use - Cat. 2-3

The high contrast, rose-coloured Serengeti Sedona prescription lenses provide ultimate clarity and contrast in the harshest light conditions, making them ideal for skiing, golf, marine use and other intense light conditions.
24% transmittance lightened lens
9% transmittance darkened lens

---

Serengeti Sedona Polarised Prescription Lenses
Ideal for skiing, golf and marine use - Cat. 3

By combining Serengeti's polarising technology with their rose-coloured lens, the Serengeti Sedona Polarised Prescription lens provides exceptional clarity and eye protection, even in the harshest of light conditions.
15% transmittance lightened lens
9% transmittance darkened lens

---