Rudy Project sunglasses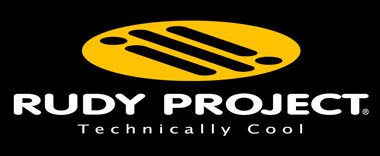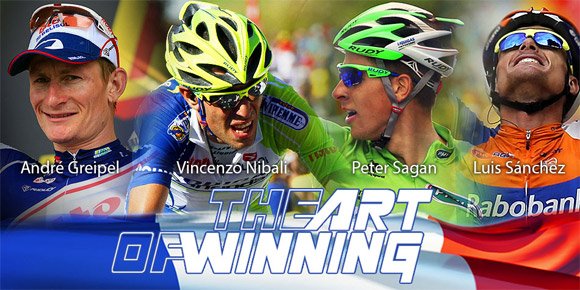 Rudy Project innovates with technically advanced frame materials and speciality lenses tailored to your needs. Rudy Project sunglasses use unique technologies and superior materials in the manufacturing process for maximum protection and performance. With Rudy Project you can excel in whatever environment you find yourself.
THE RUDY PROJECT SUNGLASSES TOTAL COMFORT SYSTEM
The Rudy Project Total Comfort System includes the special nose pads and adjustable temples that permit the frames to adapt to any type of face and ensure excellent fit of the sunglasses.
RUDY PROJECT NEW TECHNOLOGY - ERGO 3
The Ergo3™ is a revolutionary thermoplastic coinjected nosepiece which ensures stunning comfort, superior safety protection and universal morpho-adjustability thanks to its special alloy core. [1]
RUDY PROJECT NEW TECHNOLOGY - ERGO 3 MAX
The Ergo3Max™ incorporates additional nose receptors, specially formulated polymer for a true enhanced comfort and impact absorption. [2]
RUDY PROJECT 360° FULLY ADJUSTABLE TEMPLE TIPS
The temple tips can be adjusted in any direction by applying gentle pressure. Rudy Project employs no-slip components that do not fail in the heat of the moment. This unique technology ensures maximum comfort, a perfect fit during any use and eliminates fogging and pinching. [3]
RUDY PROJECT ERGONOSE™ (I & II)
An advanced technology in nose piece, the Ergonose (I & II) contains a number of enhancements including aerated Megol® nose pads with a unique design to ensure maximum comfort and eliminate any slippage. [4]
RUDY PROJECT ERGONOSE BRIDGE SYSTEM
An alloy fusion of Rudy's advanced Ergonose system with integrated bridge. [5]
RUDY PROJECT ADJUSTABLE NOSE PADS
Made of either soft antiallergenic silicon or Megol®, they keep the sunglasses secure on your face and prevent them from sliding down your nose. [6]
RUDY PROJECT AIR PADS
Made of soft antiallergenic silicon, the Air Pads have an internal air chamber that reduce significantly pressure of the frame on the skin and offer a superior and very comfortable fit. [7]
RUDY PROJECT SILPAD™
Adjustable nose piece which provides weightless comfort and maximum protection. Silicon coated. [8]
RUDY PROJECT NEW TECHNOLOGY - E-PAD™
Ergonomic and comfortable rubber nosepiece. E-Pads can be easily updated with Ergonose or Ergo 3 series. [9]
RUDY PROJECT PRESCRIPTION SUNGLASSES - RX PROJECT
RUDY PROJECT RX SPECIFICS
Rudy Project offers a wide range of sports sunglasses specifically designed to have high index prescriptions. Exception, Kabrio, Perception are advanced solutions for those who seek versatile Rx platforms with the combination of solar protection (REMOVABLE FLIP-UP SYSTEM). [1]
RUDY PROJECT DIRECT IN-FRAME SYSTEM
The vast majority of Rudy's sports sunglasses are designed to fit prescription lenses (RX). The RX-friendly nature of Rudy Project's makes it possible to practice any sports activity, even the most extreme, while maintaining perfect visual acuity. [2]
RUDY PROJECT OPTICAL RX INSERT (SNAP IN, SNAP OUT)
For Rudy Project's more technical sunglasses (e.g., Agon, Defender, Genetyk and Genetyk ImpactX, Rydon and Rydon ImpactX, Tralyx and Tralyx XL, etc) that cannot support a direct in frame RX, Rudy Project has created 'clip-on' RX optical inserts that can be snapped in behind the polycarbonate Rudy Project lenses. Thanks to Rudy Projects patented 'easy-in easy-out' system; Rudy Project clip-ons can be inserted or removed with ease. This is particularly useful when you want to wear your contact lenses or when cleaning. [3-4]. View all Rudy Project sunglasses with prescription inserts.
RUDY PROJECT QUICK INTERCHANGEABLE LENSES
RUDY PROJECT QUICK CHANGE INTERCHANGEABLE LENSES
Advanced technology and science are the heart of Rudy Project. For years, Rudy Project has guaranteed a perfectly practical, versatile product. Creating sunglasses with high technical properties and with revolutionary features is Rudy Projects main objective. The system of interchangeable lenses called Quick Change is one of the basic technologies of Rudy Project's technical and sport sunglasses. Every eyeglass model has different ways of fitting and removing the lenses. The shape of the lenses and the frame interact differently. Quick Change technology enables you to easily and swiftly change out lenses to manage any light conditions.
RUDY PROJECT PROPRIETARY FEATURES
RUDY PROJECT AIR SYSTEM
The lenses have vent holes to minimize fogging and keep your eyes dry. [1]
RUDY PROJECT AIR CHANNEL
Air holes in the frame direct air currents toward the face to prevent fogging. [2]
RUDY PROJECT VENT CONTROLLER
A mechanism that allows you to choose your personal lens setting and venting needs (open or closed) to manage air flow to the eye. This innovation ushers in a revolutionary control feature perfect for contact lens wearers and technophiles. [3]
RUDY PROJECT S.G.V. - SUNGLASS GOGGLE VERSION & CONVERSION KIT
Under extreme weather conditions, the SGV (Sunglass Goggle Version & Conversion Kit) provides you with the ability to convert your sunglasses into "goggles" offering maximum protection from wind and cold weather. The kit includes an elastic strap and a protective Grilamid™ TR 55 LX interface with allergenic foam for a comfortable snug fit. In addition, the SGV sunglass version which comes with BiTek double lenses is the perfect solution against fogging. [4]
RUDY PROJECT CUSTOMIZATION
Want to customize your eyewear for a very unique attitude? Now you can. Rudy Project has developed customizable accessories such as coloured rubber temple tips, nose pads or corrective ergonomic nose-pads for a perfect, comfortable fit. [5]
RUDY PROJECT FLEX HINGES
Special flex hinges ensure a perfect fit, improve comfort and fit most any head size. [6]
SAFETY PROJECT
A unique Rudy Project feature that creates fold-in-hinge without any sharp edges. Designed to minimize injury in case of impact or falls. [7]
RUDY PROJECT T-LOCK
The T-Lock is simply and ingenious system that safely and comfortably secures the hypo-allergenic Megol temples for a perfect comfort. [8]
RUDY PROJECT E-LOCK
Each nose pad has a grip notch system that allows you to easily remove each pad individually for cleaning or replacement and also ensures stability during use. [9]
RUDY PROJECT MULTI-PLATFORM ELASTIC STRAP
Adjustable, non allergenic quick fit elastic system. Perfect for custom retention for extreme sports. Fits Ekynox family, Graal family, Perception, RB3 and Kerosene. [10]
RUDY PROJECT ADVANCED MATERIALS
Rudy Project use advanced materials with superior properties to create perfectly functional sunglasses, exceptionally light and comfortable.
KYNETIUM
Revolutionary aerospatial aluminium alloy which combines Magnesium, Silicium and Titanium; the refined mixture of lightness (Mg), strength (Ti) and elasticity (Si) allowed for major breakthroughs and radical advances in the design specifications, giving Rudy Project's engineers the ability to create stunning masterpieces.
GRILAMID TR 55 / 90 LX FRAME
The Grilamid TR 55, high quality thermoplastic material, is shock resistant, lightweight and non allergenic. It is used in Rudy Project advanced sunglasses because of its stability and durability. (Keeps its shape even under stress)
TITANIO
Strong, low-density, highly corrosion-resistant, metallic element that occurs widely in igneous rocks and is used to alloy aircraft metals for low weight, strength, and high-temperature stability. Atomic number 22; atomic weight 47,87; melting point 1,660°C; boiling point 3,287°C; specific gravity 4,54; valence 2,3,4.
ALPACCA
A metal composite of sterling silver with a small amount of nickel to increase strength and durability.
CARBONIUM FRAME
Composite plastic material mixed with carbon molecules. Offer a lightweight, durable and technical platform.
COPPER-BERILLIUM
A super light alloy mixture of copper and beryllium with special heat treatment to increase durability and flexibility.
MONEL
A nickel-copper extraction characterized by a high level of resistance to corrosion and extreme temperatures. Excellent elasticity.
HARMONIC STEEL
Steel combined with manganese silicon that makes it highly malleable and flexible to facilitate the insertion of RX clip-ons.
MEGOL
Soft, hypo-allergenic rubber used for temples tip and nose pads that offer a high degree of elasticity for maximum comfort.
RUDY PROJECT ULTIMATE SUNGLASS PROTECTION
All Rudy Project sunglasses include a soft Microfibre lens cleaning cloth and a Rudy Project branded Tech Protector Hard Case. In Performance models the Protector Case includes a special compartment for spare lenses.