Rudy Project Lens Technology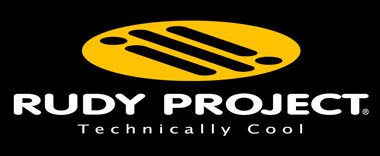 SOLAR RADIATION AND EYE CARE
Light is an electromagnetic ray characterised by its wave length and measured in nanometers (1 nm = one millionth of a millimeter). The ultraviolet rays ( UVA and UVB ) are the most dangerous rays for the eyes. Rudy Project lenses absorb all of the ultraviolet rays: the residual transmission is less than 0.001% up to 380 nm, less than 0.1% at 385 nm (the wave length at which the visible spectrum begins). The lens receives an application of metal ions of chrome or silicon oxide, calculated in such a way as to provide a precise absorption factor.

Always at the forefront of technology, Rudy Project lenses guarantee visual acuity and physical protection of the eye.
HIGH VISUAL QUALITY LENSES HAVE THE FOLLOWING PROPERTIES / BENEFITS:
REDUCE GLARE;
ENHANCE CONTRAST;
PROTECT FROM ULTRAVIOLET RAYS;
ENSURE "TRUE" VISION WITHOUT DISTORTION OF COLOURS;
PROTECT AGAINST EXTERNAL AGENTS.
Rudy Project Optics lenses are afocal sunglass lenses, optically correct and provide excellent clarity. The materials used in the Rudy Project Optics program are the finest available and are selected on the basis of the use that the lens will later have.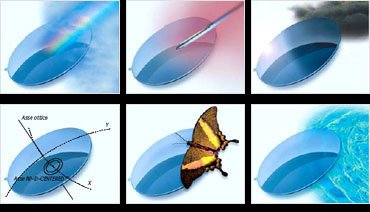 OPTICAL BASE
The term 'BASE' indicates the degree of curvature of the lens. In the sport sector it is often necessary to make eyewear with lenses that have a very high base, because they ensure total protection from potentially harmful atmospheric agents. Rudy Project lenses use the special Rudy Project-D-Centered technology, that ensures "distortionless" vision that can come from the high degree of curvature of the lens base.
Examples of optical bases: