Rudy Project Golf/Tennis Information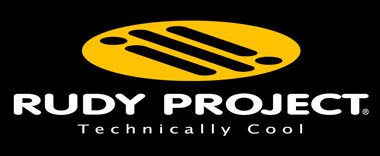 The Rudy Project offers a number of frames designed for use when playing Golf and Tennis. The Rudy Project have developed the Ability Golf/Tennis, Genetyk Golf/Tennis, Karboneye Golf/Tennis, Ketyum Golf/Tennis, Rydon Golf/Tennis, Magster Golf/Tennis and the Noyz Golf/Tennis, all equipped with the latest technology to enhance the wearer's game. The Rudy Project Golf and Tennis series incorporate two new lens options, specially engineered for course and court conditions, the Golf/Tennis 100 and ImpactX Photochromic Golf/Tennis as well as an older favourite, Racing Red.
Golf/Tennis 100
Golf/Tennis 100 lenses provide a unique balance of target and background brightness. The transmission of 25% is tailored to accommodate for grass reflecting only a low amount on incident light. While controlling low level bright light, the middle range is selectively manipulated to provide optimum visual stimulation and distinctive "object illumination".
ImpactX Photochromic Golf/Tennis
Formulated exclusively for Rudy Project, this lens has been tailored to offer all the assets of Rudy's prestigious Gold/Tennis 100 optics, but with ImpactX technology and photochromic properties. This lens provides cutting-edge climatic management technology, astounding clarity across the green and unparalleled eye protection. The photochromic lens changes from 38% to 13% light transmission in seconds.
Racing Red
High Optical quality lenses in high definition Polycarbonate treated with rich multi layered coatings to enhance visual depth and eliminate eye fatigue. The Racing Red lens was engineered for serious Athletes and "techno files". Light transmission is 28%.
ImpactX Technology
ImpactX represents the most advanced technological solution in the field of vision protection. Thanks to their transparency and superior optical quality, lenses made in NXT ensure sharp vision and unbeatable comfort: they are made by casting, a process which ensures lower internal stress, higher optical homogeneity and mechanical stability compared to traditional Polycarbonate lenses.
ImpactX lens technology offers breakthrough NXT semi-ridge molecular properties formulated exclusively for Rudy Project. After years of laboratory research and field tests with professional athletes, ImpactX has been perfected with cutting edge light management technology by combining photochromic particles and advanced polarised technology in the mass, incorporating thus superior impact resistant with enhanced visual acuity, for virtually any climatic condition.
Guaranteed unbreakable for life. ImpactX is stronger that any other lens material, guaranteed not to break or crack.
Superior Optics. ImpactX has lower refractive index, internal stress and chromatic dispersion than polycarbonate, resulting in sharper images, higher definition, reduces "rainbowing", and more visual comfort.
Superior Anti-Scratch Properties. ImpactX lenses feature a superior Quartz scratch-resistant antistatic coatings, which doesn't attract dust.
Lightweight. ImpactX is 16% lighter than CR-39 and 10% lighter than polycarbonate.
Exclusive Semi-Ridge Platform. Tailor-made ImpactX formula for superior safety and unparalleled protection.
Cutting edge photochromic and polarised technology. Enhanced visual acuity for any climatic conditions.
Rudy Project ImpactX lenses are:
Lightweight. About 16% lighter than CR-39 and 10% than Polycarbonate.
Impact Resistant. ImpactX impact resistance is higher than polycarbonate and passes all impact resistance standards.
No Stress Cracking or Crazing. ImpactX is not sensitive to stress cracking, so it does not craze or break when subjected to mechanical strains.
Excellent workability. ImpactX can be easily drilled without brittleness or stress cracking problems.
Processed by casting. ImpactX lenses are made by casting, which ensures low internal stress, high optical homogeneity, thermal and mechanical stability. Such properties make ImpactX the material ideally suited for high quality unbreakable polarised lenses.
Excellent optical properties. ImpactX has lower refraction index, internal stress, and chromatic dispersion than polycarbonate, resulting in lower surface reflection and "rainbow effect", higher definition and sharper images.
High Chemical Resistance. Unlike Polycarbonate and polyamide, ImpactX is not attacked by common chemicals or solvents.
High thermal stability. ImpactX has high thermal stability and is not subject to optical or mechanical distortions, even when exposed to high temperatures.