Rudy Project Care, Cleaning, Safety and Warranty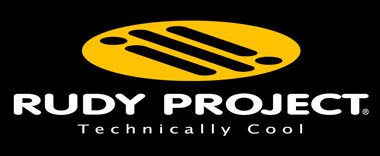 By choosing Rudy Project you now own the world's leading technically cool sunglasses. Advanced science and applied technology are at the heart of every Rudy Project sunglass. Rudy Project sunglasses use the highest quality materials and manufacturing techniques to create lightweight, functional and extremely comfortable eyewear. Many Rudy Project sunglasses employ Quick Change technology for interchangeable lenses that allows for the management of any light condition with ease. Rudy Project injects its RPOPTICS polycarbonate lenses at very high pressure to provide optical visual acuity and physical protection of the eye. The information below is your guide to the care, cleaning and safety features of your Rudy Project sunglasses. Enjoy your Rudy Project Technically Cool Eyewear.
Rudy Project Care
To maintain optimal performance, do not rest your lenses against any hard surface. Do not leave your Rudy Project sunglasses exposed to direct sunlight under high temperature, such as on an automobile dashboard, as this may damage your frame and its components. Your Rudy Project case and microfibre soft cloth/pouch have been designed to protect your eyewear during transport and storage. Always make sure lenses are free of dust and debris prior to cleaning and storage.
Rudy Project Cleaning
Clean your Rudy Project sunglasses carefully. First, blow off any particles. Wash with mild soap and warm water. Wipe dry with a soft cotton or professional cleaning cloth. Do not use paper towels or any other wood fibre paper products or abrasive cleaners. For optimal clarity and long lasting quality, wipe lenses with a high quality microfibre lens towel.

Rudy Project Quality
Impact and Scratch Resistant - Rudy Project RPOPTICS lenses meet or exceed the American Standard ANSI Z80.3-2003 general purpose requirements for optical quality and impact resistance, as well as Australian Standard AS 1067-2003 and European Community Directive 89/686/ECC according to Standard EN 1836-2003. Rudy Project sunglasses provide 100% protection from harmful UVA and UVB rays.
Warning
Rudy Project sunglasses are not safety glasses. They are impact resistant, according to ECC standards and U.S Federal regulations, but they do not provide a shatterproof or unbreakable barrier against eye injury. Do not use sunglasses during night driving or for direct viewing of the sun or any other artificial light source. Rudy Project sunglasses are not recommended for protecting eyes in the workplace (e.g. welding).
Terms and Conditions
Rudy Project sunglasses are warranted by Rudy Project for TWO (2) years from date of purchase against defects in materials and/or workmanship. Rudy Project will replace or repair at their option, free of charge, upon receipt of a proof of purchase card any Rudy Project sunglasses found to be defective during the warranty period. After the tow-year period, a repair charge may apply. For warranty to apply, purchases must be made from an authorised Rudy Project dealer. The warranty does not apply to scratched lenses, damages caused by misuse, lack of reasonable care, accidents or loss of product. Rudy Project will in no event be liable or under obligation for the payment of any special, incidental, or consequential damages.