Oakley Technology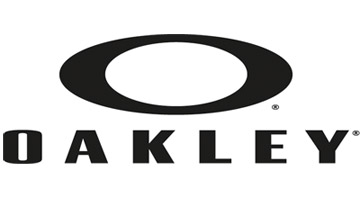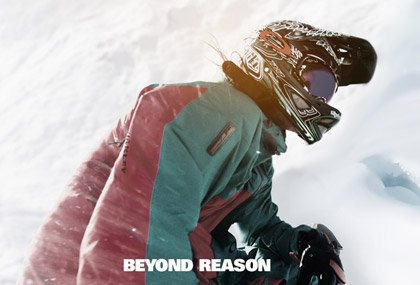 OAKLEY HIGH DEFINITION OPTICS (HDO)
Proprietary geometries, high-performance materials and state-of-the-art design and production techniques allow Oakley to create eyewear that maintains optical correction for refraction power, optical clarity and prismatic power. These three classifications are measured by a global standard ANSI Z87.1 for optical performance ratings. Oakley is the gold standard and is the best-in-class as evident in Private Pilot magazine's sunglass/optics test results comparing all manufacturers.
OAKLEY HD POLARISED LENSES
Oakley HDPolarised technology surpasses industry standards for clarity, performance and durability. Common techniques of incorporating polarisation films into lenses by lamination (using adhesive to sandwich the film between lens layers) and drop forming (sandwiching then heating and pressing over contoured forms) can cause haziness and optical distortion. Oakley uses an injection-molding process to infuse the lens material around the filter. This liquid fusion creates bonding at the molecular level, allowing the filter to achieve the highest possible level of performance.
OAKLEY HYDROPHOBIC LENSES
Oakley has developed a proprietary Hydrophobic lens treatment that repels water, oil, perspiration and dust, and makes cleaning lenses a breeze. Oakley's Hydrophobic coating is available in two forms: it comes as a standard permanent lens treatment on certain select models, and also comes in a user applied cleaning and Hydrophobic kit.
OAKLEY PHOTOCHROMIC LENSES
Oakley lenses are available with photochromic technology to darken and lighten automatically in response to changing light. They help you adapt to changing conditions while filtering out 100% of harmful UV. Not to mention the added visual quality and comfort of having lenses that aren't too dark when the sun pulls a disappearing act, or too light when it knifes through the clouds.
OAKLEY IMPACT PROTECTION
The lens material and frame geometries of Oakley sunglasses provide unsurpassed protection against high-velocity and high-mass impact. For high-velocity impact testing, a quater-inch steel shot is blasted from a pneumatic cannon at 102 mph. The high-mass impact test uses a metal spike (more than a pound of weight) dropped from over four feet. The unique combination of wrapped, raked-back lens geometries and durable Plutonite lens material allows Oakley sunglasses to exceed the standards of these impact tests, established by the American National Standards Institute.
OAKLEY UV PROTECTION
Oakley provides unbeatable protection against the damaging rays of ultraviolet radiation. Oakley's Plutonite lens material inherently blocks 100% of all UVA, UVB, UVC and harmful blue light. The protection is formulated into the lens material, as opposed to a thin surface film that can become scratched, leaving dilated pupils exposed to ultraviolet leaks. Shielding has nothing to do with the darkness or colour of the lens, so even clear Oakley lenses provide full protection. The wrapped, raked-back architecture of Oakley eyewear provides further protection by blocking UV from the periphery.
OAKLEY PLUTONITE LENS MATERIAL
Lightweight Plutonite lens material offers superior comfort, clarity and protection against impact and ultraviolet radiation. Maintaining the proven safety characteristics of Oakley eyewear, the impact-resestant material blocks 100% of all UVA, UVB, UVC and harmful blue light. Plutonite is the only lens material able to achieve the performance standards required by the digital design and production technologies utilised by Oakley.
OAKLEY IRIDIUM LENS COATINGS
Oakley Iridium lens coatings allow the wearer to tune transmission for any light condition. Superheated metallic oxides are fused to the lens at the molecular level, permanently bonding to create a uniform filtering layer that optimises contrast and minimises glare. Tuned to transmit from 9 to 92 percent of available light, the coatings are specifically formulated for optimal balance between reflection, transmission and absorption, depending on the targeted environment for usage.
OAKLEY 3-POINT FIT
Oakley frames are engineered to maintain a comfrotable, secure fit. The company's patented Three-Point Fit ensures that each frame makes contact only at the bridge of the nose and behind the temples. This retains optics in perfect alignment and eliminates the discomfort of ordinary frames that hook the ears and mount with unbalanced pressure points. Some earstems are sheathed in Unobtainium, an Oakley innovation that actually increases grip with perspiration.
OAKLEY FRAME COMPOSITION
Engineering breakthroughs in structural materials allow Oakley to produce lightweight, high-performance eyewear frames that maintain superior protection and comfort. The polymers in O Matter frames are formulated for high durability, as well as controlled flexibility for improved safety during impact. To produce the ultra-strong, ultra-lightweight chassis of Oakley Wire frames, five metallic compounds are fused into a single C-5 alloy. Both frame materials maintain resistance to ultraviolet radiation, humidity, thermal shock and chemical exposure.
OAKLEY X METAL
Oakley X Metal is the only 3-D sculpted, hypoallergenic, all-metal frame on earth. Its phenomenal strength-to-weight ratio maximises comfort and durability. Changeable nosebombs, flex couplers and temple shocks create a fully adaptable architecture that allows the wearer to tailor the frame for a perfect fit. To maintain precise optical geometries in a customisable frame, production pieces are analyzed under eal-time X-ray scanning and undergo five-axis machining in computerised systems that maintain 0.0005" tolerance.
OAKLEY NANOWIRE
Comprised of incredibly sleek and ultra-lightweight titanium alloy, Oakley Nanowire creates sculptural contours without sacrificing comfort or flexibilty. Shape shifting Memory Metal flexes and springs back into place, providing an adaptable fit that borders on zero gravity.