Oakley Ski Goggle Care & Returns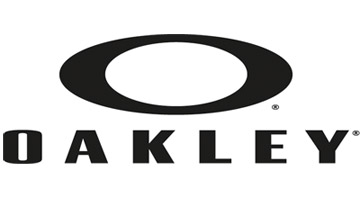 Oakley Goggle Care Recommendations:
OAKLEY GOGGLE LENS CARE:
To clean your Oakley goggle lenses only use water and a mild soap. Do not use cleaning solutions.
Use the goggle bag or a soft cotton cloth to remove excess water. Never rub the inner lens surface when wet.
OAKLEY GOGGLE CARE:
If snow or water collects inside the goggle:
Remove snow from the interior of the Oakley goggle, clearing both the lens vents and the ventilation points;
Use the micro fibre bag to gently blot away remaining moisture;
Allow moisture to dissipate. When you put the Oakley goggle back on try to keep moving as the flow of air through the goggles will assist the drying process.
To maximise performance and longevity:
Try to resist placing your Oakley goggle on your head or hat. This causes a reduction in the efficiency of the snow goggle's ventilation ports, exposing the interior surface of the lens to water vapour from melting snow and/or perspiration.
Proper cleaning and storage of your Oakley goggles:
When cleaning your Oakley goggles use the cleaning cloth provided. The use of ski gloves, paper towels or any other abrasive materials can cause lens scratching and the removal of lens coatings;
Ensure the Oakley goggles are completely dry before placing in storage;
Leaving your Oakley ski goggles exposed to high temperatures and sunlight can damage the goggle;
Always protect your Oakley goggles by storing and transporting them in the protective case or goggle pouch.

OAKLEY RETURNS POLICY:
All Oakley goggles are supplied with a 1-year manufacturers warranty from the purchase date. Any warranty claims must be presented with proof of purchase from an Authorized Oakley Outlet. This Oakley warranty does not include scratched lenses. Any customisation of your Oakley goggles will also void warranty coverage.
Replacement Oakley goggle lenses can be purchased through Vision3k, please contact us with your requirements.
How To Make An Oakley Goggle Warranty Claim
For all prescription warranty claims contact Vision3k.com at +44 (0)1622 756640.
For a non-prescription warranty claim , please contact Oakley Customer Service at +44 (0)1462 475400 for warranty claim assistance.
How to ship your Warranty Claim product to Oakley:
Pack your product in a cardboard box and send it to the following address:
Ellipse House
Iceni Court
Icknield Way
Letchworth Garden City
Hertfordshire
SG6 1TN
Make sure you enclose a contact telephone number/email address, your full address, proof of purchase and a note explaining the reason for return/action required. It is your responsibility to ensure the package gets to Oakley UK and we will not be held responsible for parcels that are missing in transit to us.