Oakley Sunglasses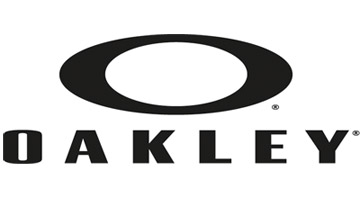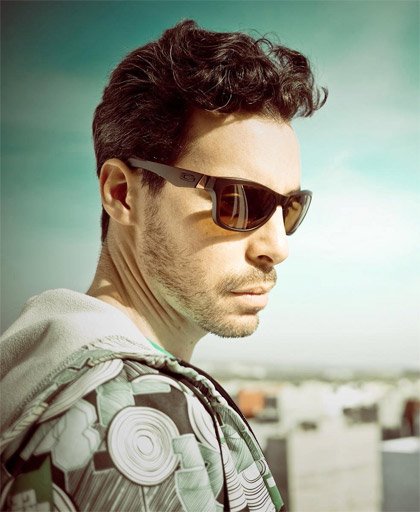 Oakley, with their culture defining Mad Science from Orange County, California, are back at Vision3k.
Oakley sunglasses are worn by top athletes who see any limits as just another challenge. This dedication drives Oakley sunglasses beyond the conventional. Oakley simply makes their sunglasses better, focusing on technical function and performance.
It's in Oakley's DNA to create innovations, identify problems and wrap those inventions in art. Oakley have more than 540 patents and technologies that transcend sports to enhance the lives of consumers, therefore Oakley sunglasses represent excellence - a passion that redefines what is possible for those who defy the limits.
Three decades of innovation have gained Oakley the respect of sport professionals that depend on their sunglasses in competition. Oakley's heritage continues with new milestones in technological innovations, allowing sportsmen to perfect their performances by allowing Oakley to perfect their vision.
Oakley's High Definition Optics (HDO) lenses make distortion disappear. No more seeing things here that really aren't there and vice versa. With Oakley's High Definition Optics, you'll find rocks, flagsticks, and steps where they are supposed to be. HDO actually exceeds the American National Standards Institute clarity testing requirements.
Oakley polarised lenses are available, to block reflected glare, but traditional polarised lenses add layers that can distort your vision. With Oakley HDPolarised lenses the polarised filter is infused at a molecular level. Oakley lenses are not glued in layers, so you get no distortion, and they filter the maximum amount of glare from water, snow, asphalt, or whatever. That's why Oakley lenses perform far beyond the traditional. View Oakley polarised sunglasses.
Whether you're golfing, mountain biking or pounding pavement on a training run at dawn, you can't maintain peak performance unless your eyes keep up with your environment. That's why Oakley also offer photochromic lenses that are engineered to darken and lighten automatically in changing light conditions.
A unique Hydrophobic coating makes Oakley lenses immune to moisture buildup, and that's just the start. Anti-smudge technology repels oils and contaminants that can corrupt your vision in the heat of competition.