Oakley Ski Goggle Lenses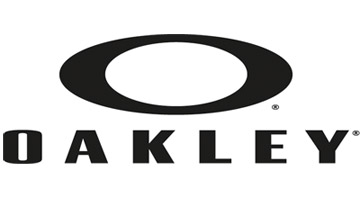 Oakley goggle lenses provide a full spectrum of performance....
Oakley engineers a full spectrum of lens colours to help you match your optics to your environment. You can choose the perfect balance of light transmission, plus additional features that maximize performance.
Balanced light transmission for wherever your sport takes you;
Choice of lens tints that improve depth perception or colour recognition.
Please note that not all Oakley Goggle lens tints are available in all Oakley goggles. See Oakley ski goggles for more information.
LENS RECOMMENDATIONS:
Dark Iridium Coated Lenses: offer the most shade for the eyes on bright, sunny days, great for reflected sunlight away from the eyes.
Amber and Orange: block blue light, offering a brighter view on cloudy, hazy, or foggy days
Yellow: add contrast, best in flat and dim-light conditions
Brown: provide the best contrast against a white background and is excellent for medium light conditions
Rose: has the highest contrast, best for low-light conditions


OAKLEY FIRE IRIDIUM LENSES
Medium to bright light. Improves visual acuity. Features an Iridium coating to further tune contrast and reduce glare.
Light Transmission: 16
Protection Index: 3
Conditions: medium to bright light
Neutral / Contrast: Contrast
OAKLEY PERSIMMON LENSES
Flat to low light. Filters blue light to boost contrast and increase depth perception in a wide variety of conditions.
Light Transmission: 62
Protection Index: 1
Conditions: flat to low light
Neutral / Contrast: Contrast
OAKLEY HIGH INTENSITY PERSIMMON LENSES
Flat to low light. Filters blue light to boost contrast and increase depth perception in a wide variety of conditions. Features an Iridium coating that further enhances contrast.
Light Transmission: 63
Protection Index: 1
Conditions: flat to low light
OAKLEY BLACK IRIDIUM LENSES
Medium to bright light. Excellent all-purpose high contrast lens for sunny conditions. Features an Iridium coating to reduce glare.
Light Transmission: 15
Protection Index: 3
Conditions: medium to bright light
Neutral / Contrast: Contrast
OAKLEY PINK IRIDIUM LENSES
Flat to medium light. Enhances depth perception and increases visual acuity in a wide variety of conditions.
Light Transmission: 57
Protection Index: 1
Conditions: flat to medium light
Neutral / Contrast: Contrast
OAKLEY GOLD IRIDIUM LENSES
Medium to bright light. Excellent all-purpose contrast-enhancing lens for sunny conditions. Features an Iridium coating to reduce glare.
Light Transmission: 20
Protection Index: 2
Conditions: medium to bright light
OAKLEY HIGH INTENSITY YELLOW LENSES
Flat to very low light. High contrast lens for extremely low light conditions. Features an Iridium coating that further enhances contrast.
Light Transmission: 81
Protection Index: 0
Conditions: flat to very low light
Neutral / Contrast: Contrast
OAKLEY VR28 LENSES
Medium to bright light. Filters blue light to increase contrast and improve depth perception in a wide variety of conditions.
Light Transmission: 28
Protection Index: 2
Conditions: medium to bright light
Neutral / Contrast: Contrast
OAKLEY VR28 BLACK IRIDIUM LENSES
Medium to bright light. Filters blue light to increase contrast and improve depth perception in a wide variety of conditions.
Light Transmission: 28
Protection Index: 2
Conditions: medium to bright light
Neutral / Contrast: Contrast
OAKLEY G30 IRIDIUM LENSES
Medium to bright light. Rose base with subtle Iridium coating to improve contrast and depth perception in a wide variety of conditions.
Light Transmission: 30
Protection Index: 2
Conditions: medium to bright light
Neutral / Contrast: Contrast