Police Kids Sunglasses

You know how kids like to pretend they are grown up and copy what we do? Well now they can do it in style with their own 'mini-me' version of Police frames!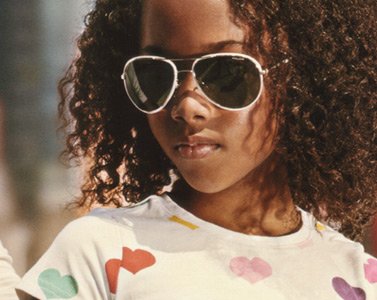 The same amount of time, care and expertise has gone into creating the Police junior frames as have always gone into Police sunglasses since they were developed in 1983 in Italy. The Italians love children so it comes as no surprise that they should want the best protection for their little ones eyes too.
Across the range of Junior frames polarised lenses have been used for the highest protection of their young delicate eyes. The frames come in a selection of the classic aviator style, available with the blue lenses too, a squared wire frame and a robust acetate frame to mention but a few. Still keeping the urban designs, but able to mix in a casual sporty look, your kids will be spoilt for choice, you may even find yourself copying them!

Police Lenses
All Police lenses, whatever colour are treated with U.V 400. All Police lenses are Optical Class 1 eliminating optical distortion.
Most Police lenses are CR39 except where a mirror coating is applied. In these cases a polycarbonate lens is used. The mirror coating significantly reduces the amount of light , which can be transmitted through a pale coloured lens.