Dirty Dog Eyewear Technical Information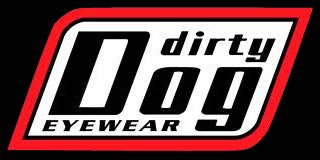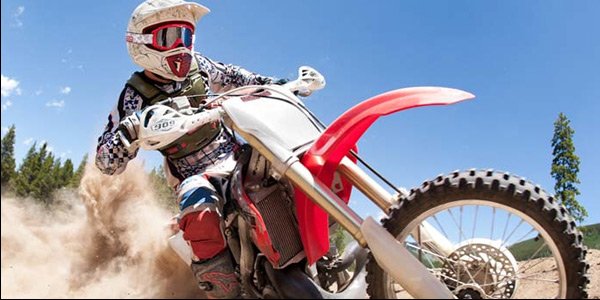 Dirty Dog Eyewear technical page provides information on Dirty Dog sunglass frames, lenses, specialist eyewear including wet glasses, Dirty Dog standards and warranty policies.
Dirty Dog Sunglasses - Frame Information
All Dirty Dog sunglass frames are lightweight, strong and fit perfectly for optimum comfort and protection.
Plastic Framed Sunglasses:

Moulded from Grilamide TR90, a thermoplastic polyamide. Dirty Dog TR90 sunglass frames are lightweight, extremely flexible yet super strong with 100% memory allowing the frames to bounce back to their original shape. Put through the harshest testing conditions, Dirty Dog eyewear has proven TR90 will keep its properties in extreme temperature including low and high temperatures, as well as extremely humid or dry conditions. This makes them the perfect choice for any situation and gives the wearer a guarantee that they will stand up to the job. TR90 has demonstrated no risk of allergy and is FDA and CE approved.
Metal Framed Sunglasses:

Dirty Dog sunglasses use metal frames of extremely high quality which is guaranteed by their sophisticated electroplating and powder coating technologies in combination with epoxy coatings. This offers high grade resistance to oxidation and corrosion, resulting in frames that will outlast many others. The strong yet lightweight material provides superior durability and comfort for the wearer. Frames are tested rigorously to ensure they pass the high standards set by Dirty Dog eyewear.
Advanced Hinge Technology:

The hinges on Dirty Dog sunglasses and Optical frames are an inherent and important part of the overall design of the frame and a key factor of its strength.
The outstanding hinges are used for their exceptional strength and durability, preventing frame distortion.
The smooth action of the hinge remains stable throughout its full range of motion providing maximum hinge strength and ensuring the greatest comfort for the wearer.

View the Dirty Dog Sunglasses collection.
Dirty Dog Sunglasses - Lens Information
Dirty Dog Lenses:

Dirty Dog lenses consist of layer upon layer of advanced technology bonded together to maximise UV protection and enhance the clarity of your vision for safe and durable wearing.
The lenses contain 4 UV filters for optimum UV blockage. All Dirty Dog lenses are treated with two specially developed hard coatings to make the lenses extremely scratch resistant and prevent the deterioration of lens clarity.
Dirty Dog Polycarbonate Lenses:

Dirty Dog Polycarbonate Lenses provide 100% UVA and UVB protection. Dirty Dog polycarbonate lenses are lightweight, strong, and impact resistant, provide protection, and are distortion free for optical clarity. Dirty Dog lenses are decentralised for protection and provide up to 70% Infrared (heat) protection.
Dirty Dog Polarised Lenses:

Dirty Dog's polarised lenses provide clear vision in the most extreme of conditions and block 100% of reflected horizontal glare.
Dirty Dog Hydrophobic Coating:

Some Dirty Dog lenses feature a hydrophobic coating designed to allow "run-off" of water on the lens.
Dirty Dog Eyewear - Specialist Eyewear
Wet Glasses:

For water sports enthusiasts, Dirty Dog Wet Glasses are ideal. Wet Glass frames have a Hydrophobic coating to repel water, a scratch resistant hard coat to ensure lenses are durable and strong, and "water escape" vents to allow water to flow away for the eye. Wet glass frames are manufactured with a fully detachable elasticated headband and polarised lenses for optimum visual clarity.

Dirty Dog Wet Glass sunglasses include the Dirty Dog Curl II Sunglasses model.
Dirty Dog Ski Goggles:

Dirty Dog ski goggles are fitted with Chromolex Double Lenses (CDLL) that have been treated with an anti-fog coating to ensure visual clarity in even the harshest of conditions. Custom Venting Air Flow Technology (CVAFT) offers extra protection against fogging and they are manufactured with materials tested to -20 degrees.

View the Dirty Dog Ski Goggles.
Dirty Dog prescription sunglasses
The range of Dirty Dog prescription sunglasses. These sunglasses are suitable for prescription ranges of -4.00 to + 4.00 sph, with opposite cyls to + 3.00. View the Dirty Dog prescription sunglasses collection.
Dirty Dog Standards
All Dirty Dog frames meet or exceed the following standards:
AS1067:2003: - These frames that been manufactured to comply with the mandatory requirements of the Australian/New Zealand standards;
European (EU) EN1836 1997.
Dirty Dog Warranty
All Dirty Dog products are supplied with a 1-year manufacturers warranty. This warranty excludes scratching of the lens, but includes faulty materials and workmanship. Glasses should be kept in their protective pouch when not being worn.