Cebe Eyewear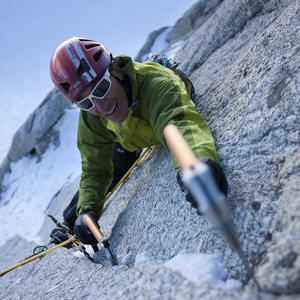 CEBE is a pioneer in the manufacture of sports and fashion sunglasses. Today CEBE offers a complete range of sunglasses, ski goggles and helmets, watches, gloves and sport accessories, designed to meet the requirements of evn the most demanding consumer.
CEBE's commitments to outdoor and mountain sunglasses has now expanded to include summer sports such as Beach Volleyball, In-Line Skating, Triathlon, Climbing and Kite-Surf.
CEBE is the champions' partner all over the world, during summer and winter. Alpine skiing, snowboarding and freeride champions, beach-volley, triathlon, in-line skating and climbing world champions, they use all our sunglasses products while performing.
CEBE wants to provide sunglasses with ever more technical and qualitative features, that's why CEBE have created the Globe Riding program.
The Globe Riding program consists in riding the planet with the best champions to test their new sunglasses and ski goggles in extreme conditions, on the Lofoten or Spitzberg slopes, Kerala waves or the most famous US climbings.
CEBE Sunglasses for Watersports:

CEBE Aquatech polarised lenses are designed specifically for watersport activities. The CEBE Aquatech Pro has a hydrophobic treatment causing water to simply run off the lenses.

CEBE Sunglasses for Climbing and Mountaineering:

CEBE has created a range of mountaineering sunglasses, designed for strong light and rugged use, complete with protective side shields. The perfect compromise between lightness, strength and protection.

CEBE Sunglasses for Cycling:

High resistance to chemical products (cosmetics, sweat, ...) and a great elasticity for optimum comfort. Interchangeable lens system giving you the perfect tint for variable light conditions. View Cebe cycling sunglasses.

CEBE Junior Sunglasses:

CEBE sunglasses for children feature robust frames and quality high protection lenses. This means that they can play in the sun with proper protection. View the Cebe junior sunglasses range.