Tom Ford Sunglasses

Tom Ford Sunglasses offer refined design, intelligent glamour, and innovative details. In the fall a new series of Tom Ford sunglasses were added to this collection. All Tom Ford Sunglasses feature lenses of extraordinary quality that almost always include anti-glare coating. All Tom Ford Sunglasses are handmade in Italy.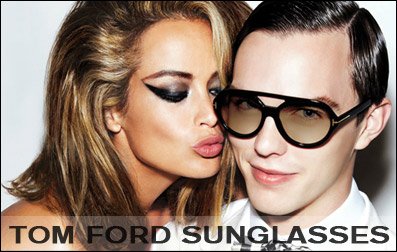 "In eyewear, it is the small detailing that expresses the luxury. Custom crafted hinges, unusual color mélanges, or simply the look of empty space around the lenses - these are what make accessories into precious objects," says Ford.

Tom Ford was born in Austin, Texas in 1962; the majority of his childhood however was spent in Santa Fe, New Mexico. During his teens he enrolled on an Art History course at NY University, but following his freshman year he redirected his studies transferring his focus to interior architecture, initially at the Parsons School of Design in New York City and then later in Paris. Following completion of his studies Tom Ford decided to pursue a career in fashion, and to this end returned to NY City to commence his training.
Having worked hard to advance his career during the mid to late 1980's, it was in 1990 that Tom Ford's big break really came about, when he relocated to Europe and joined Gucci. Up until his departure from Gucci in 2004, Ford climbed the corporate ladder to become Creative Director; and is considered by many to be responsible for making Gucci the internationally acclaimed luxury brand that it is today.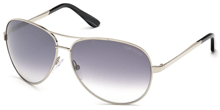 Tom Ford Charles Sunglasses FT0035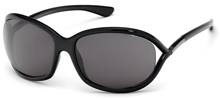 Tom Ford Jennifer Sunglasses FT0008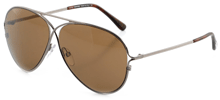 Tom Ford Peter Sunglasses FT0142

Having been presented with numerous prestigious industry accolades over the years, Tom Ford has become widely acclaimed as one of the most influential designers to emerge in recent years. In 2005, a year after his departure from Gucci, he announced the launch of the Tom Ford brand. He is quoted as saying that he "wants a different approach, a more intimate one" (L'officiel 2006)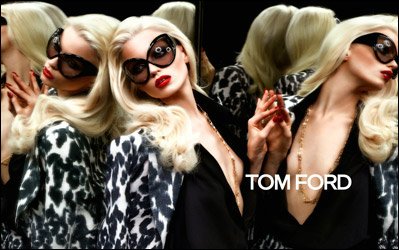 This ethos, his purported energy, enthusiasm and undoubtedly genuine feel for fashion combined with his desire not "to be everywhere but to be more exclusive and proud of what I am doing" (L'officiel 2006) has lead to further acclaim within the fashion industry. In 2006, Tom Ford was honoured with the prestigious Brand Launch ACE (Accessories Council Excellence) award by the Accessories Council, a leading accessory trade association, in recognition of his new sunglasses line.

The Tom Ford sunglasses collection is accentuated with some truly beautiful designs. Each Tom Ford sunglasses model is finished by hand in Italy. The new Tom Ford sunglasses collection combines acetate and metal frame styles which exhibit sophistication and a sense of luxury. Designed to be desired Tom Ford has produced sunglass models for both men and ladies.