Tom Ford Sunglasses Technical Specifications

Tom Ford sunglasses conform to European, US and Australian regulations and safety requirements. Information on how to use your Tom Ford sunglasses, warnings and care instructions.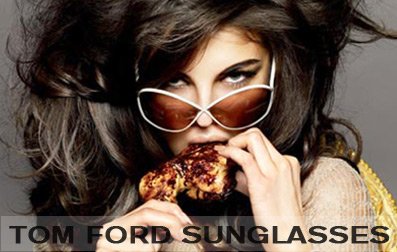 Regulations and safety requirements
Tom Ford sunglasses comply with the 89/686/EEC directives concerning the regulations and essential safety requirements established by the European
standard EN 1836:2005, the American Standard ANSI Z80.3 as well as the Australian Standard AS 1067.
How to use your Tom Ford sunglasses
This is a personal protective equipment (PPE) rated class 1, developed to user from the harmful effects of the sun's rays and to offer UV protection according to the main international Standards. It is suitable for use under normal conditions without excessive stress.
The lenses fitted by Tom Ford sunglasses feature high optical precision and are impact resistant according to EN 1836:2005 and the US FDA Regulation 21, CFR 801.410. However, they should not be considered as an unbreakable shield against impacts. The frames are made of specially designed materials to guarantee lightness, comfort and, at the same time, mechanical sturdiness.
Warnings
These sunglasses are not suitable for direct viewing of the sun or for exposure to UV radiation produced by artificial sources. It is not suitable for driving under conditions of poor light and for individuals suffering from defective chromatic perception.
Cleaning and Maintenance
To clean your Tom Ford sunglasses, use water and soap avoiding all types of solvents. Do not use dirty or abrasive cloths, which could alter the filtration properties. Use only original accessories and spare parts.