Ray-Ban Sunglasses Frames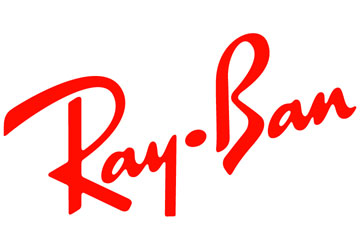 Over seventy years later and still innovating. Ray-Ban introduces Ray-Ban Tech, designed with progressive materials and techniques. Introducing Carbon Fibre, one of the most advanced performance materials available and now the star of Ray-Ban's newest frames. Ray-Ban Tech is available in a number of different colours and styles with countless combinations of temples and lenses, including the original carbon fibre black and aluminium grey styles.

LIGHTER AND STRONGER
Like a lightweight boxer with the heavyweight belt, carbon fibre features one of the greatest strength to weight ratios of any material. Carbon Fibre sheets are featured in Ray-Ban's slimmest wrap temples, consisting of seven layers, five of which are carbon fibre mixed with resin, then water-cut to form the temple shape. Just to show off, the resulting Carbon Fibres are light, strong, flexible and highly resistant. The Monoblock hinges include no welding in the front frame so they can withstand a lifetime of opening and closing. And the lenses can survive the Drop Ball Test: a 5/8 inch steel ball is dropped onto the lens from a height of 50 inches.
COMPREHENSIVE COMFORT
Keep comfortable even when you put your pair of Ray-Ban sunglasses through the most intensive use. The end pieces are rubber-injected, creating a grip that makes sure they only shift or part with your face when you want them to. The bridge is easily flexed and adjusted for easier fit adjustment so they can comfortably fit on faces of all shapes.
CLEARER SIGHT
What sits in the frames are just as advanced as the frames themselves. The Ray-Ban Carbon Fibre line features the most advanced lens technology available in two different versions of lenses.
P3 Plus and P3 lenses, featured in crystal and plastic respectively, feature a long list of benefits for your eyes to appreciate. Let colours pop and objects crisp with high colour definition and enhancement. Get more world and less glare with Polarised lenses covered in an Anti-reflective coatings. And why not 100% UV protection and a shatter resistant hydro-oleophobic coating to top it off. Non-polarised versions are also available in plastic and crystal, equipped with Ray-Ban's legendary G-15, B-15 and mirror lenses. View more information about Ray-Ban lenses.