Mormaii Sunglasses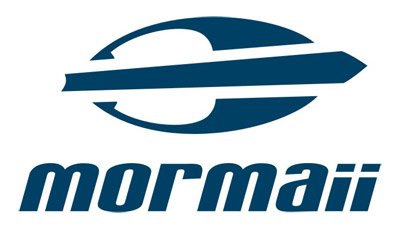 Mormaii sunglasses have the perfect balance between design, resistance and comfort. Mormaii sunglasses quality wrap-around sunglasses.
Mormaii sunglasses are hand painted and then varnished through an automatised process, which gives each product both a distinct personality and impeccable finishing. All Mormaii sunglasses individually pass through a judicious quality control system.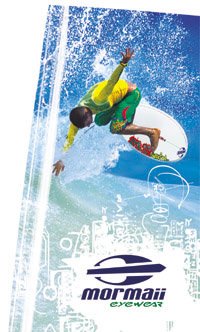 MORMAII HISTORY
Mormaii was born when the physician Marco Aurélio Raymundo felt the effects of freezing cold water damaging his performance during one more surf session, in a winter morning back in 1974.
The location was Garopaba, South Brazil, where the just married young doctor settled down, thinking only of working at the local public health center and raising his son in a quiet place surrounded by great waves. In his spare time, the physician known as "Dr. Morongo" started to develop and sew his own wetsuits. After a while he made some for his friends and soon after he opened a small factory in his home garage. A successful story was starting and now it has become the biggest neoprene clothes industry in Latin America. Such boom was based in deep knowledge of who does things from the heart and in a successful company philosophy working on liberality, quality and responsibility. Almost thirty years after, Dr. Morongo keeps surfing, testing all products himself and teaching how to become a successful C.E.O. without giving up the real surf spirit.
According to a Data Surf poll last year from 5,000 individuals in Brazil, MORMAII was the surfing "Top of Mind" trade mark in Brazil. In the last 10 years, different products come to the world from Brazil under the Mormaii Brand, all of them following the tradition of quality, excellence and exclusive design that characterizes Mormaii from the beginning.
GENERAL INFORMATION ABOUT MORMAII SUNGLASSES
Mormaii sunglasses are made with the latest CAD/CAE/CAM technology, which assures a perfect balance between design, resistance and comfort.
Your Mormaii sunglasses are in compliance with the international norms EN 1836-1999(CE), ANSI Z 80.3-1996 (USA) and AS 1067.1 (AUSTRALIA), the directives 89/686 EEC and the US FDA Regulation 21 CFR 801.410.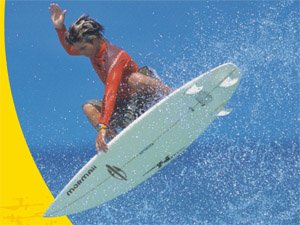 About the names of the styles
The name of the different styles of Mormaii sunglasses comes from the fresh beaches of the Brazilian coast (Gamboa, Joaquina, Itacare, etc). The codes numbers are composed by 8 figures.
The first three are the model/style; the second three represent the color of the frame and the last two, the lenses.
MORMAII LENSES
The decentralised polycarbonate lenses P400 ULTRALITE or CR-39 offer distortion-free vision together with protection against IR (infrared rays) and 100% protection against the harmful UV (ultraviolet) sunrays.
The Mormaii lenses belong to Optical Class I and filter category 3 (EN 1836-1999 CE), and are double-checked with both a laser equipment (sampling) and the OPTITESTER (one-by-one), a sophisticate electronic device developed specifically for the analyses of digitalized images which allows for the lenses distortion levels assessment and their perfect compliance with international norms.. Mormaii sunglasses are produced with lenses curvature bases 8 and 10, with decentralised focus for better position to the eye axis.
Mormaii P400 Ultralight Lens Tints:
01 Grey Mormaii Lenses
Transmission of visible sunlight: 16%
Filter category: 3
02 Brown Mormaii Lenses
Transmission of visible sunlight: 9%
Filter category: 3
03 Polarised Grey Mormaii Lenses
Transmission of visible sunlight: 16%
Filter category: 3
08 Gold Flash Mormaii Lenses
Transmission of visible sunlight: 22%
Filter category: 2
09 Silver Flash Mormaii Lenses
Transmission of visible sunlight: 17%
Filter category: 3
11 Red Flash Mormaii Lenses
Transmission of visible sunlight: 14%
Filter category: 3
12 Blue Flash Mormaii Lenses
Transmission of visible sunlight: 16%
Filter category: 3
Mormaii Lenses - Cleaning and Care
Mormaii recommends the following cleaning and caring measures:
Clean the lenses with the inner part of the protective case;
Wash your sunglasses, only when necessary, with water and neuter soap;
Do not use any solvent or abrasive product on the lenses and frames;
Some sunscreen products may damage the painting of your Mormaii sunglasses;
Store your sunglasses in their proper case whenever you are not wearing them;
Avoid exposure to high temperatures, like those on a dashboard of a car;
Use only original accessories and spare parts.
Warning
Mormaii sunglasses are designed for daytime wear.
Mormaii sunglasses are not designed for driving in low luminosity situations.
Do not utilize your sunglasses to look straight to the sun
The sunglasses are not designed as safety eye gear.
Environment and Social Responsibility
All raw materials used in the production process are either recyclable or in accordance with the local Environmental Legislation.
Mormaii support social projects like Projeto Travessia and environmental projects like Projeto Fundo do Mar - Parque Estadual Marinho da Laje de Santos, Projeto Baleia Franca. Besides, we also support research projects at Instituto Oceanográfico (USP) and at Federal University of Pelotas (Brazil).