Carrera Sunglasses
Carrera the Brand, brainchild of Wilhelm Anger, was founded in Austria in 1956 and are now a hugely popular sunglass brand produced in Padova, Italy. The name Carrera was inspired by the popular 1950's car races in South America, the Carrera Panamericana. The Carrera name has always been synonymous with class and style in the car world; the sunglasses world is no different.
Carrera, which stands for 'race' in Spanish, is also a brand of Porsche car, which instantly makes you realise that it's a name you can trust. Carrera have had mountains of success in sports such as racing, cycling and canoeing to name but a few, and it seems this is the case with most things they touch.

Carrera sunglasses cater for different ages and styles; they use a lot of bright colours throughout their models, which allow them to stand out over other competitors. Carrera also has the festival market in mind with some of their models; they really understand that festivals are about having fun and looking good.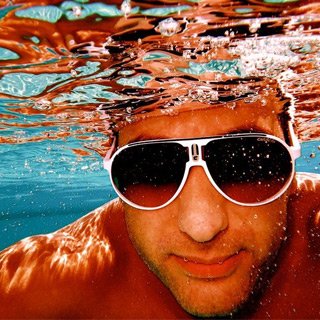 The Carrera sunglasses collection is creating a stir for a new generation and with celebrities. When Lady Gaga burst on the scene in 2008 she chose to wear a pair of white Carrera Champion CCP-JJ sunglasses in her Bad Romance video. Some other equally famous faces seen wearing Carrera have been Usher, Christine Aguilera and Rihanna to name but a few. This has skyrocketed the Carrera sunglass brand into the main stream and ensured huge success for the Company, which is still going strong today.
A new and exciting 'Carrera Blue' collection has recently been launched. This modern striking sunglasses collection is fitted with a base grey lens with a blue flash mirror coating, a must for anyone wanting to look totally fashionable.
Have a look at the vast collection of Carrera sunglasses on offer on our Website; this is a collection where there is definitely something for everyone.