Zeal Optics Ski Goggle Technology

ZEAL optics was born back in 1997 in USA, since then they have been committed to bringing us astonishingly high quality optics at affordable prices.

ZEAL are a brand with a conscience, their grounded initiative ensures that they minimise the environmental impact of their business on the world. They use plant-based materials in 100% of their goggles. Showing that it's good to care about the world, not just the profit.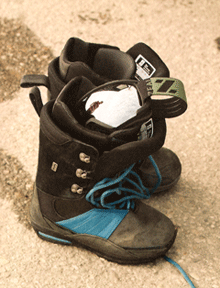 Not only do ZEAL provide us with high-fashion, high-functioning goggles but they are the global leader in goggle technology. ZEAL have a range of TECH SERIES goggles showcasing how they are the front runner. GPS data capture, HD video & photo technology are all available in this amazing series. Imagine having the ability to capture those individual moments on the slopes, with your goggle!
ZEAL understand the importance of a quality lens, there's nothing worse than a bad lens ruining your snowy fun! All Zeal goggle lenses have an anti-fog treatment applied while it's being built, not at the end. This means that the lenses are highly fog resistant and this resistance wont just wipe off after a few uses, it's there to stay.
VENTING TECHNOLOGY
ZEAL engineer their venting system to battle the elements. By using strategic placement to increase airflow through the goggle, they ensure that moisture and fog are never an issue.
OVER THE GLASS
ZEAL believe you should never sacrifice performance for style. The same is true if you wear glasses while riding. They have crafted the most influential OTG to date, with style and performance built into one functional piece.
DUAL STRAP
Comfort and adjustability are key components to fit. ZEAL's Dual Strap system allows you to find the perfect placement for your ideal goggle position.
MIRRORS
ZEAL's mirrored lenses offer a glare reducing element as well as a unique look to help define your style. No matter what the condition, ZEAL have a lens that will fit for you.
SOLID STITCH
Craftsmanship is one of the brand pillars at ZEAL. They Solid Stitch each element of their straps with heavy duty threading, ensuring that you will always have a tough, durable goggle that can take whatever Mother Nature throws at you.
NO SLIP GRIP
A double beading layer of silicon coats each and every ZEAL goggle strap to ensure that beanie or helmet, your goggle will stay exactly where you place it.
FRAME CONSTRUCTION
Built to last, ZEAL craft their goggles out of the highest quality elements available, giving you a frame with increased protection and fit for a better experience. You get out what you put in and ZEAL only use the best.
ANTI-FOG
All ZEAL lenses go through a state-of-the-art infusion to ensure your vision is never compromised. Anti-Fog molecules are permanently infused into the lens material so ZEAL goggles last longer against the elements. You can't wipe it off; even if you try.