Ray-Ban Sunglasses Technology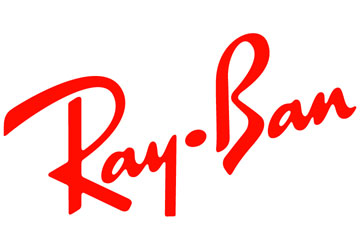 INNOVATION
More than seventy years after introducing the first pair of Anti-Glare Sunglasses to the world's top pilots, Ray-Ban continues its mission of pioneering innovative eyewear with Ray-Ban Tech sunglasses and frames. Designed with innovative materials and techniques, the models featured under the Tech name reflect Ray-Ban's celebrated history of leading with style and technology. To lead off the Tech Collection, Ray-Ban introduces the Carbon Fibre and the CL - Carbon Lite line of products, the most advanced Ray Ban sunglasses to date, with the latest technological innovations.
LIGHTER AND STRONGER
The new Ray Ban Carbon Fibre product employs one of the most advanced performance materials available. Similar to a lightweight boxer with the heavyweight belt, the Carbon Fibre frames feature one of the greatest strength to weight ratios for any material. Featured in Ray-Ban's slimmest wrap temples, the water-cut carbon sheet consists of 7 different layers of carbon fibres mixed with resin. While light and strong, the frames are flexible and high resistant. The monoblock hinges include no welding in the front frame to ensure they can survive a lifetime of opening and closing. Strength and high resistance are a common theme throughout. All the sun lenses through an advanced chemical hardening process, can withstand the Drop Ball test - a 5/8 inch steel ball dropped onto the lens from a height of 50 inches. From the frames to the lenses, the Carbon Fibre's can hold up to all the drops, squashes and wear you'll put them through.
CLEARER SIGHT
The Carbon Fibre line features the most advanced lens technology of P3 PLUS and P3 lenses, providing a top notch polarised lens with high colour definition and enhancement, while the Anti-reflective coatings eliminate distracting glares. The eyes are 100% protected against all damaging UV rays, while the lenses are protected from drops with the Hydro-oleophobic coating.
COMFORT
Keep comfortable even when you put your pair through the most intensive use. The end pieces are rubber injected, along with an embossed Ray-Ban logo on the inside, creating a grip that ensures they only shift or part with your face when you want them to. The bridge takes cues from the flexibility of the carbon fibre and is easily flexed and adjusted for easier fit on faces of all shapes.
RAY BAN TECH SUNGLASSES COLLECTION
The Ray-Ban Tech Collection comes in a number of different colours and styles, providing a range of fashion as deep as their functions- six styles with countless combinations of different temples, colour of temples and lenses along with the carbon fibre black original and aluminum grey styles. The lenses are available in two different versions, polarised and non-polarised, and available in three different colours - green, brown and mirror grey. Non-polarized versions are also available, in plastic and crystal, equipped with Ray-Ban's legendary G-15, B-15 and mirror lenses.