Giorgio Armani Sunglasses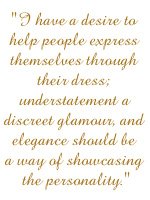 The Giorgio Armani sunglasses collection. The Giorgio Armani collection epitomises style, elegance and extreme attention to detail. Giorgio Armani guarantees style but never falters where comfort and quality are concerned. The Giorgio Armani sunglasses collection uses high quality and exclusive materials for these refined frames.
Born in 1934 in Piacenza, Italy, Giorgio Armani started from humble beginnings, developing a passion for theatre and cinema from an early age. During his early career he worked briefly as an assistant photographer before being promoted to work in the style office of La Rinascente, a Milanese department store. By the 1960's, without any formal training, Armani's creative talent had already led him to design a line of men's wear for Nino Cerruti; he progressed from there, and by the early 1970's had become a freelance fashion designer and consultant.
From there it was only a short step to his first major cat walk show at the prestigious Sala Bianca in Florence, which was greeted with great enthusiasm. From this point, Giorgio Armani went from strength to strength, and in 1982, appeared on the cover of Time magazine, the first designer since Christian Dior in the 1940s - a true reflection of his status as a fashion icon.

Giorgio Armani's desire to celebrate and showcase the personality of the people wearing his designs, to compliment rather than overwhelm them is highlighted in the evolution of each season's Giorgio Armani sunglasses collection.
The discreet glamour, formal elegance and fluidity of movement captured in the clean lines of his sunglass designs are all a reflection of Armani's sources of inspiration taken, it is said, from his passions for the culture that surrounds him; travel, film, books, music, art, and people whose mannerisms and personalities he finds so fascinating and inspiring. Rather than following the faddish trends favoured by many designers, the aesthetic style favoured by Giorgio Armani has always tended toward the understated. This means that Giorgio Armani sunglasses, many of which are classically styled, can be worn for several seasons.
By remaining true to his seeming philosophy of grace and simplicity in design, Armani has ensured that this season's collection offers an exciting array of sunglass models for both men and ladies. A combination of acetate and metal styles, featuring the instantly recognisable GA (Giorgio Armani) logo, that are elegant, sophisticated and timeless.