Davidoff Sunglasses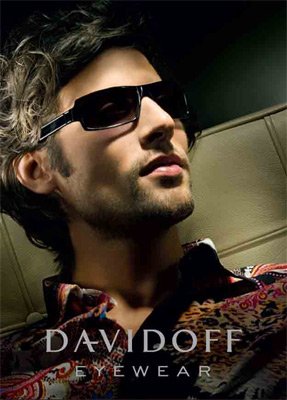 Davidoff Sunglasses - More than a name.
The Davidoff Luxury Brand was founded in 1980 by Swiss born Zino Davidoff. Starting as a small family run business that manufactured exclusive Timepieces, Writing Instruments and Leather Goods. The brand became so successful that today it includes Fragrances, Cognac and Eyewear.
Davidoff have committed themselves to use the finest materials the world has to offer to create the ultimate quality and craftsmanship. Davidoff sunglasses represent aesthetic precision. These elegant sunglasses are available in subtle colours. Davidoff sunglasses are extremely comfortable to wear and have an elegant, timeless design. The Davidoff collection enhances each individual look and manifests the personality. It is the spirit of aesthetic enjoyment.
A philosophy. For people who expect the extraordinary. Who value exclusivity and perfection. In quality and design. Davidoff is synonymous with a fastidious lifestyle:
The Good Life.
Davidoff Sunglasses
Sunglasses for men who focus on dynamics and a casual-sporty look. This collection brings a one of a kind feeling to life. Wherever freedom is found.
Davidoff turns vision into an experience - whether you're relaxing in Bali or surfing in Barbados.
For a cool water look!